A Lifetime of Cars
For years, I had heard the urban myths and legends of a possible space-age Corvette with a mid-mounted engine. As of July, the dream is now the reality.
As a toddler, my mother recalls, I came home from school one day with my hair frazzled, and a shirt covered in watercolor paint splotches—the usual. On this particular day, though, my cargo pants were stuffed full of Hot Wheels cars. That was the day she knew I would have a lifelong love of automobiles. Thereafter, Dad would go to the store frequently to pick up more toy cars for me. He would always have great taste! When he got home, I would be waiting right at the door for him, overflowing with excitement. Nowadays, I often go to the Gold Coast neighborhood with Dad and marvel at the cars displayed at the Perillo Bentley dealership. My favorite cars on display tend to be the mid-engined ones: Porsche Carrera GT, Bugatti Veyron, Ferrari 430, Lamborghini Aventador S. However, there is one front-engined car that I have absolutely admired for all my life. Or, perhaps I should say there was a front-engined car that I admired. Thing is, Chevrolet unveiled their next-generation Corvette this summer, the C8.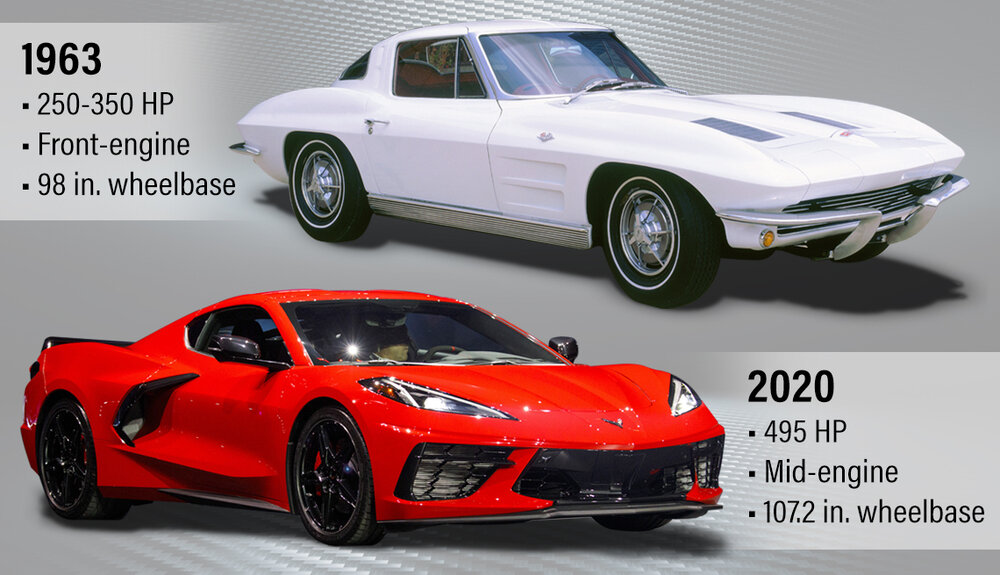 For years, I had heard the urban myths and legends of a possible space-age Corvette with a mid-mounted engine. However, I always chalked up those claims to sensationalism, speculation. I wanted evidence. Then, I came across a spy shot of a Chevrolet coupe with a large rear end—an indication of a mid-engined configuration—yet I was still incredulous. Predictably, then, I still remember the day this car was announced because of the state of disbelief I was in.
There's a whole new level of quality here, but I don't need to spend time telling you how stunning it looks. It's got by a 6.2-liter naturally aspirated V8, AKA the LT2, now producing 495 horsepower and 470 lb-ft (630 N⋅m) of torque when equipped with the optional performance exhaust. That makes the C8 Stingray the most powerful base-model Corvette so far—and it's also the most nimble. The most attractive feature, however, might be its starting MSRP of $60,000. So perhaps I will be lucky enough to see one in-person soon. The Corvette has never been anything less than a beacon of joy and wonderment to me. It has the infamous connotation of "the astronaut car" (one of my other deep fascinations is astronomy/space exploration), and the Stingray can go from 0 to 60 miles per hour in 2.9 seconds with the Z51 Performance Package. Tell me that doesn't sound fun.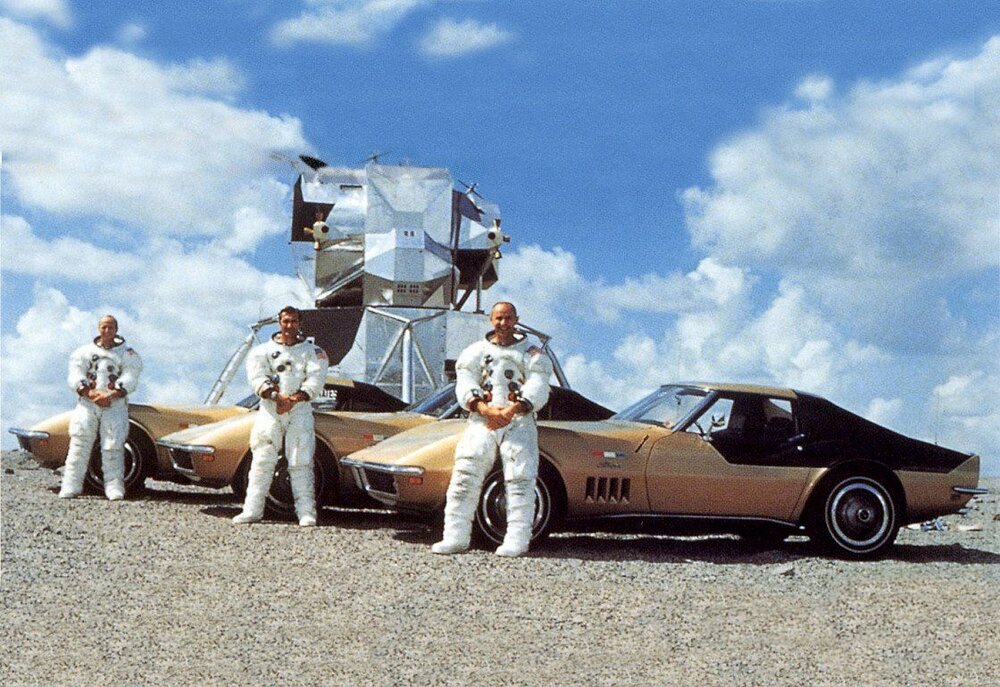 It should be fascinating to see how the company mass produces these vehicles to turn profits. Certainly in the future, there will be performance models—hopefully, a promising Z06. You can be sure that manufacturers will be taking note of Chevrolet's example. Let's see if they catch up.